We went to the pedi last night because Q had a temp of around 100. I panicked and to the Dr we go.

The child has gained 3 more oz in just 2 days, WTH is in my milk, steroids?

He still has a low-grade temp, but it acting like he feels better today. He has a diaper rash that won't go away so the Dr gave us some big gun butt ointment Rx to get it cleared up.

And just because you all might kill me if I post again without pics...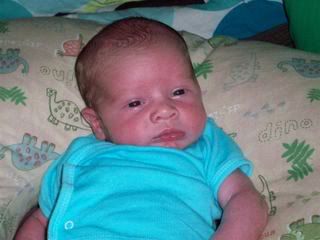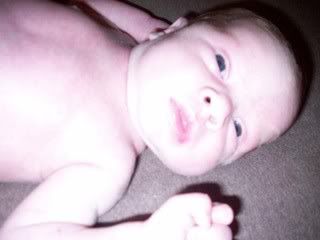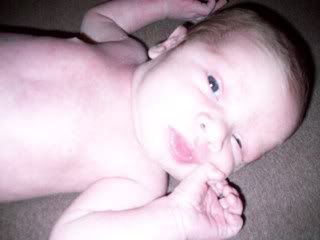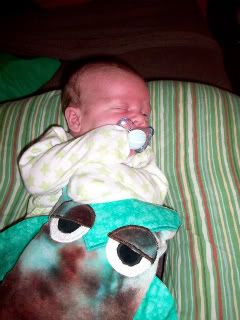 That is Q with his new friend Shao Fu. Seriously, cutest owl lovey ever.